**May contain spoilers**
Book Title: Dark Horses
Author: Cecily von Ziegesar
Pages: 336 pages
Genres:
Publisher: Soho Teen (Soho Press)
Date Read: 13 September 2016
Release Date: 13 September 2016
Blurb:
Merritt Wenner has been selfdestructing ever since the tragic deaths of her grandmother and her horse. After an epic all-night bender, she walks out of the SAT and disappears. Her parents, looking for a quick fix, ship her off to a residential equine-assisted therapy program.

At Good Fences, Merritt meets Red: a failed racehorse and a terror in the barn. Red has never bonded with anyone, but Merritt is not afraid of him, which makes all the difference. Soon they're sneaking rides after curfew. Red's owner, recognizing their potential, funds their launch into the hunter/jumper circuit.

Against the cutthroat backdrop of competitive riding, Merritt finds herself unexpectedly attracted to Red's groom, Beatrice, and at the same time drawn to Carvin, a rival rider. But in Red's mind, Merritt belongs to him alone. Anyone else poses a threat. And Merritt can't imagine the lengths Red will go to keep her to himself.
---
♥♥♥♥
---
**May contain spoilers**
I just died a little inside!
The story was told from two POV's, Merritt (a teenage girl with a bad habit) and Red (an ex racehorse with a bad attitude).
I loved seeing things from Red's POV; he is such a jerk of a horse, it reminded me of a horse I used to own.
Merritt and Red are both damaged in their own ways and end up at an equine-assisted therapy program. Of course they end up being the perfect match for each other. As the story progresses, Merritt's and Red's bond grows and things start to go wrong. People die, Merritt goes off the rails, Red becomes more 'mischievous'.
I thoroughly enjoyed this book; it was a quick and easy read. Whilst parts of the story seemed rather unbelievable, it was well written with likeable characters. Although I am still not sure what to think about Carvin, he was very hot and cold throughout the book.
I was happy that Cecily really seemed to know what she was talking about in regards to horses and the show circuit, which made this even more of an enjoyable read.
Whilst I loved the story, the ending killed me! I wish that there could have been a happy ending!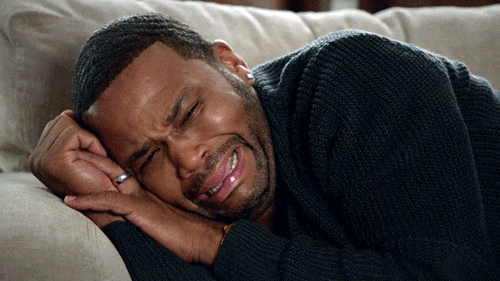 I received a copy of the book from Edelweiss and Soho Teen (Soho Press) in exchange for an honest review.